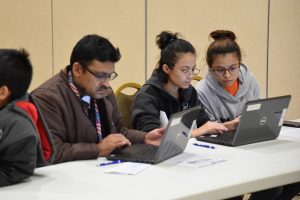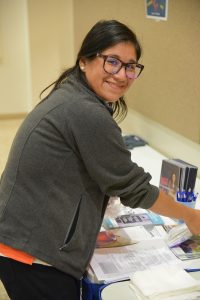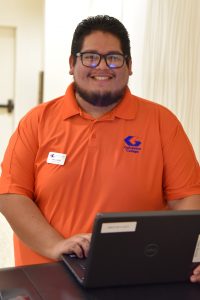 The Galveston College Financial Aid office hosted its first-ever FAFSA Fest in conjunction with the 2018 Fall Festival on Oct. 24 in the Abe and Annie Seibel Foundation Wing.
More than 50 students and their family members attended the successful event.
FAFSA Fest is designed to help students and their families navigate the sometimes challenging financial aid process.
Above, students and their families complete the FAFSA online. Below, Rachel Romero Leyva, financial aid specialist, and Jay Castillo, financial aid assistant, work with FAFSA Fest participants.
Read More
Year-round Pell Grants are now available. This means eligible students can get funding to take summer classes and possibly graduate sooner.
To be eligible, students must
have completed or complete the 2017-2018 FAFSA,
be Pell Grant eligible,
register for at least six credit hours,
be enrolled in eligible courses that count toward a degree plan and
meet all satisfactory academic progress requirements and be in good academic standing
Summer and fall 2018 registration opened on Monday, April 16. For more information, please contact the Financial Aid office at (409) 944-1235 or finaid@gc.edu.
Read More