11th Annual Fall Festival is grand success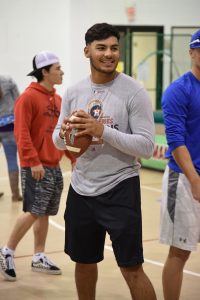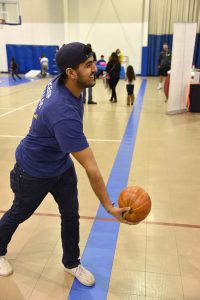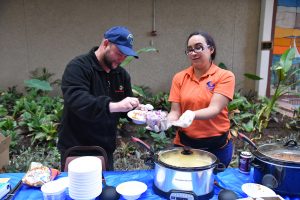 More than 1,000 students, faculty, staff and members of the community attended the 11th Annual Fall Festival hosted by the Galveston College Student Government Association and the Office of Student Activities Oct. 24 in the Sarah Hermes Fitness Center and Mary Moody Northen Center Atrium at Galveston College.
Under the direction of Cynthia Parra, coordinator of Student Activities, the event featured games, student organization booths, food, fun and information on community resources.
The Food Bank of Galveston County distributed more than 350 bags of food at the event.
Above, students enjoy fun and games at the event. Below, Nikki Montoya, financial aid and veterans affairs assistant, helps out at the Student Veterans Association booth.
For more photo highlights of the 2018 Fall Festival, click here.
---
Related Posts